Fashion Quiz
Question 1 of 10
What is a change made to the cut and fit of a garment called?
Question 2 of 10
What is the process of removing dead skin cells from the body called?
Question 3 of 10
In 1936, which company became the first to apply a name-brand label to the outside of clothing?
Question 4 of 10
How many corners did an 18th century tricorn hat have?
Question 5 of 10
Synthetic fabrics are ones best described as what?
Question 6 of 10
Which decade was the peak of popularity for the beehive hairstyle?
Question 7 of 10
A flat wide-brimmed straw hat takes its name from what South American nation?
Question 8 of 10
Who was told she'd never make it in modeling because of a mole on her face?
Question 9 of 10
Which company showed their revealing runway show on national television in 2001?
Question 10 of 10
Which of the following is not generally used as a birthstone?

Explorers of the world quiz
Did you pay attension in school?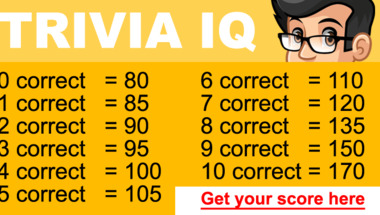 Tricky Trivia Quiz
10 almost impossible questions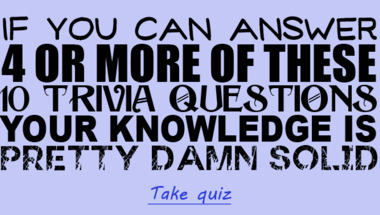 History quiz
You know you want to try this quiz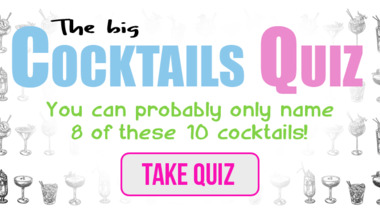 Music Quiz
Do you know music from the 70's?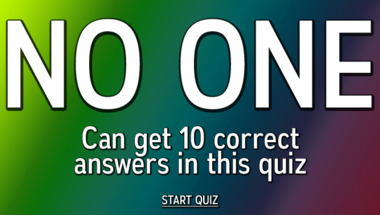 Guess who quiz
Who is who and who am I? Give it a try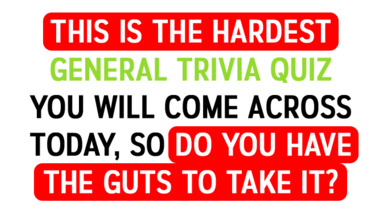 General Trivia For Geniuses
Dont be sad if you get 4 answers correct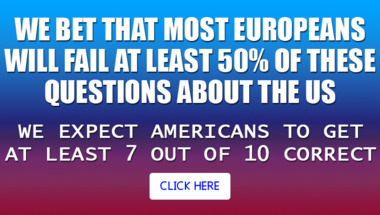 80s hits
Who played these 10 songs?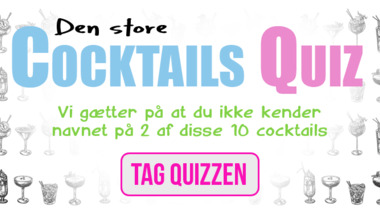 General Trivia for dummies
This is a fun little quiz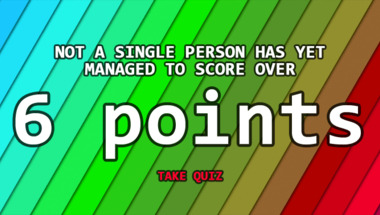 Technology Quiz
Can you get more than 5 correct in this quiz?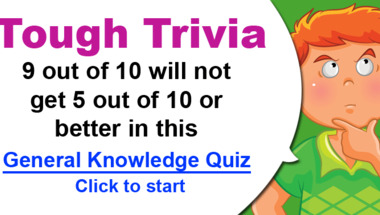 General Trivia Quiz
Who can get more than 7 in this quiz?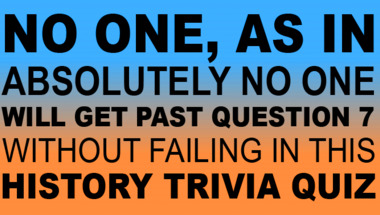 Cooking quiz
Only a foodie can get more than 4 correct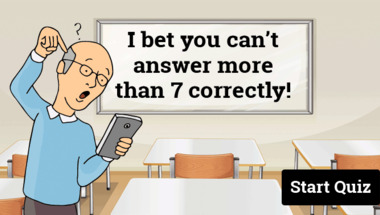 Fashion Quiz
Try to get more than 4 correct in this quiz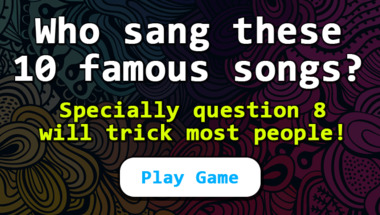 Generel Trivia Quiz
Easy general trivia quiz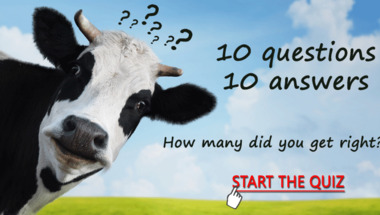 General Trivia Quiz
How many correct will you get?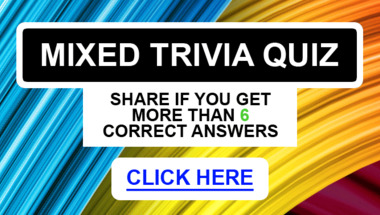 History Quiz
How many correct will you get?